OEM Industrial Furnace Parts & Services
Gasbarre offers a full line of OEM parts and services to keep your operation up and running and to maximize the lifespan of your equipment.
Our facilities house an experienced team of engineers and customer service specialists, as well as a parts, service and equipment resale department. Worldwide 24-hour service response is available, as well access to a complete stock of spare furnace parts.
Our comprehensive offering and commitment to customer satisfaction make Gasbarre the perfect long-term partner for all your heat-treating equipment requirements.
Spare and Replacement Parts
Gasbarre supplies its customers with quality replacement and spare parts that are designed, manufactured and guaranteed for your furnace. We keep a large inventory of these parts on-hand to minimize downtime and ensure efficiency.
Thermocouples and Protection Tubes
Temperature Control Instruments
Silicon Carbide and Metallic Heating Elements
Mesh Belts
Silicon Controlled Rectifiers (SCR)
As a leading manufacturer of muffles, retorts and coolers, Gasbarre also maintains a large inventory of alloy steel to accommodate emergency replacements.
Muffles (D-Shaped, Rectangular and Corrugated)
Retorts (Cylindrical)
Coolers
Service and Technical Assistance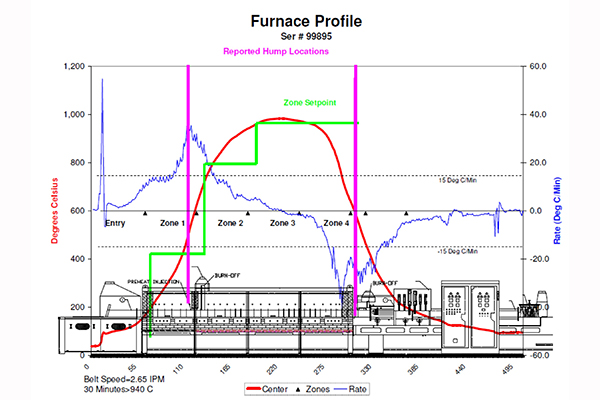 Our technicians, engineers and inside sales staff are trained and experienced in the installation and operation of thermal equipment. They offer prompt, courteous assistance to return and maintain your equipment to full operation and top efficiency.
ISO 17025 Calibration Services
Furnace Retrofits
Furnace Repairs
Furnace Startup Supervision
Equipment Installation and Evaluations
Operator and Maintenance Training
Furnace Profiling – Furnace Temperature, Dewpoints and Oxygen Levels
View Gasbarre TPS Parts & Service Brochure