A full range of powder compaction and sizing solutions for a full range of applications. Gasbarre has decades of press building experience, offering standard and custom equipment solutions. Auxiliary equipment and worldwide support mean that Gasbarre will be with you throughout the life of your press. Gasbarre Pess is ISO 9001:2015 Certified.
.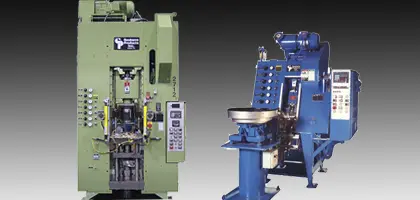 Sizing/Coining Presses
Available for high-speed requirements with full automation. Standard or custom-fit.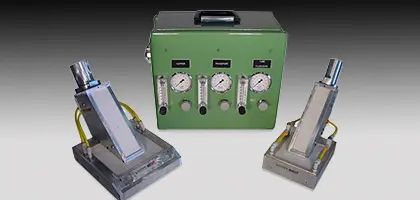 Auxiliary Equipment
Gasbarre offers a full line of press products specifically designed to help customers get more out of their equipment.
A brief overview of the many ways that multi-material / multi-layer compaction has been used to produce high quality parts in a variety of industries and applications. For those that are thinking of expanding their markets, or wondering if this is even possible for them, Mark Thomason will share his substantial experience and answer questions.