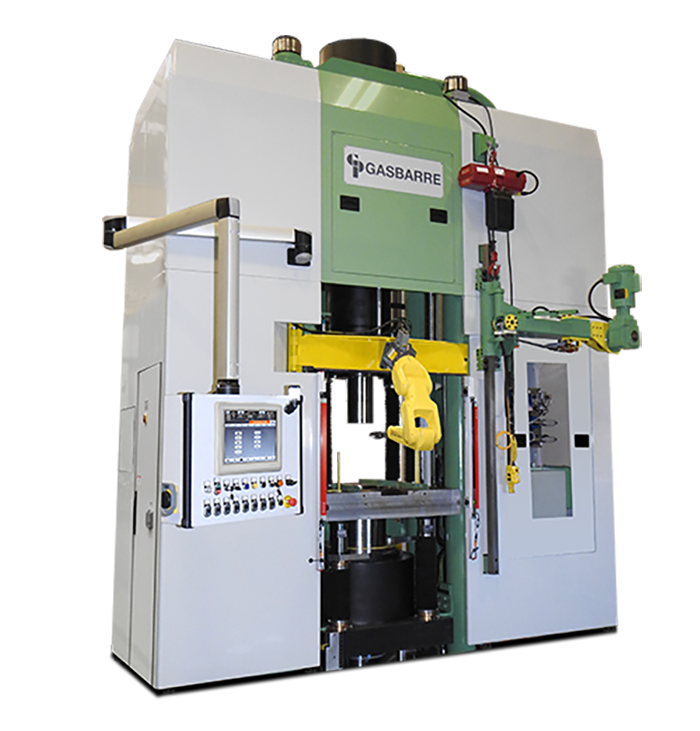 Manufactured in capacities from 15 tons to 1,200 tons for single-level or multi-level parts for carbides, ceramics, powder metals, polymers, and other particulate material industries.
SIMPLE SET UP. PRECISE PRODUCTION. MAXIMUM UPTIME.
Part Recipe Storage

Reduce setup time and errors

Press to Position or Pressure

Use control parameter that suits your process best

Die Underfill / Overfill

Flexible fill for complex geometries

Part Balance Fill System

Adjustable control of front-to-back die filling

Velocity Control

Independent adjustment of fill, press, & ejection speeds

Top Punch Hold Down

Precise control of parts during ejection

Auto Fill Adjust

Compensate for process variations automatically

Overall Equipment Effectiveness (OEE)

Collect and act on critical data

Deflection/Spring Back Compensation

Reduce/elminate cracks in complex parts

Remote Access

Troubleshoot/diagnose from anywhere
Gasbarre's Presslog CNC Control System allows easy operation and operation utilizing a touchscreen HMI for parameter setting and storage, and remote diagnostics by Gasbarre's application experts.
Email Us Now About Gasbarre Hydraulic Presses
Call Today @ 814.371.3015
View Gasbarre's Hydraulic Press Brochure