Worldwide Technical Assistance and Replacement Parts
The qualified technicians, trainers and inside sales staff from Gasbarre Press Division Customer Service Department offer prompt, courteous assistance to maintain your press production at top efficiency. Consultation is available by telephone or email.
On-site services can be arranged through our worldwide network of factory-trained technicians.
Installation
Connect to shop services
Verify factory settings
Operational checks
Improper maintenance is at the root of 70-80% of all equipment failures. Gasbarre's expert technicians know the little signs that can indicate big problems are right around the corner. Top companies put our experience to work for them with the Gasbarre Preventive Maintenance Program.
On Demand or as Part of an Established Service Contract
Multi-Tier Programs Available
Gasbarre has a dedicated staff of experienced personnel to guide customers through the sometimes overwhelming automation process.  We keep up with cutting edge technology so that you don't have to.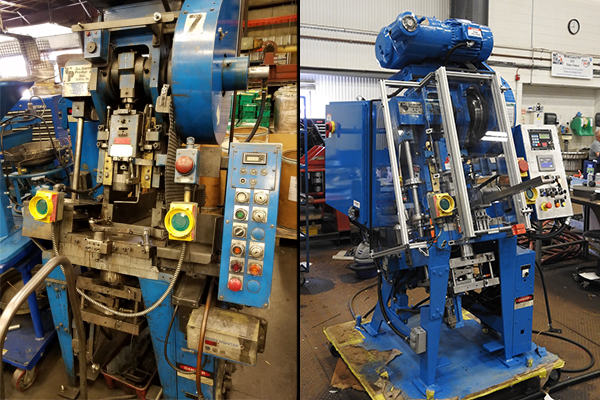 To buy new or rebuild?  Gasbarre rebuild services provide the level of rebuild to suit any budget, providing reworked or new parts as appropriate, under a well-defined process from the original equipment manufacturer.
Trouble Shooting & Repair
Electrical
Mechanical
Hydraulic
Pneumatic
Replacement Parts
Expert Advice
Quick Delivery
Priced Right
OEM Quality
Die Set, Retrofit & Major Assemblies
Reconditioning
Repair
Build
Training
A smart investment in your company's workforce.  Gasbarre can make experts of your personnel. Training by industry leaders in the setup, operation, and maintenance of press equipment, conducted on customer site, under real-world conditions. Training is tailored to provide attendees the knowledge they need to excel at their job, and is available for everyone.
Operation/Setup/Maintenance
On Customer Site or at Gasbarre Products
Custom programs available
Other Services
View Gasbarre Press Services Brochure