At Gasbarre Products, Inc., we believe in partnering with our customers to provide equipment that best suits their needs. Our product offering includes start-to-finish equipment for the production of parts in the powder metallurgy, ceramics, plastics, carbides, and refractory metals industries, and a wide range of industrial heat treating equipment.
Press
Gasbarre Powder Compaction Solutions offers an unmatched range of Powder Compaction & Sizing Presses to fit customer applications. In addition, a full range of accessory products, parts, and service, including extensive upgrade and rebuild services is available. The Management System of Gasbarre's Press Division conforms to ISO 9001 standards.
Furnace
Gasbarre Thermal Processing Systems offers a comprehensive spectrum of industrial heat treating equipment, engineering, technology, and commercial-based solutions. With products that range from batch furnaces to continuous belt furnaces, pusher furnaces, vacuum furnaces, humpback furnaces, and much more, Gasbarre can solve any application challenge with expertise and passion designed to drive your success. Gasbarre meets the requirements of international standard ISO 17025 while demonstrating technical competence in the field of calibration.
Tooling
Gasbarre Powder Compaction Solutions offers innovative tool design and precision machined components. The Quality Management System of the Tooling Group conforms to ISO 9001 standards.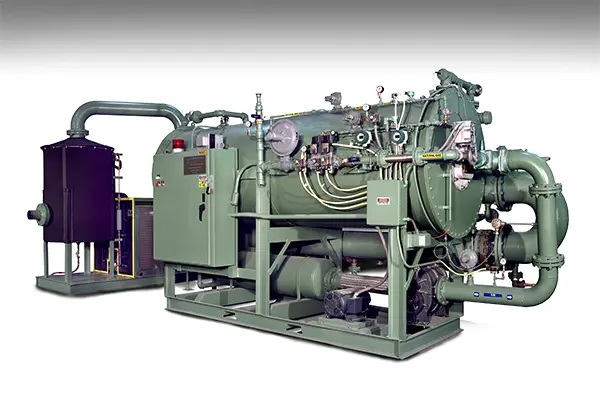 Fabrication
Gasbarre is a leading manufacturer of fabricated high temperature alloy and stainless steel products. With our complete line of metalworking equipment, full service machine shop and in-house engineering capabilities, Gasbarre provides a wide range of fabrication capabilities that can be customized to meet each customer's unique needs and applications. We also maintain a large inventory of steel on-hand to accommodate rush jobs.
Auxiliary Equipment
Gasbarre offers a wide range of auxiliary equipment. Press related accessories include the TOPS Warm Compaction System, Die Wall Lubrication System, Fluidized Fill Shoe System, Rotary Parts Accumulators, and feeding systems. We also manufacture a complete line of auxiliary equipment to complement our furnace product offering, including atmosphere generators, ammonia dissociators, dryers, parts washers, and the exclusively-manufactured HyperCooler sinter-hardening unit, accompanied by an array of custom fabrication capabilities.