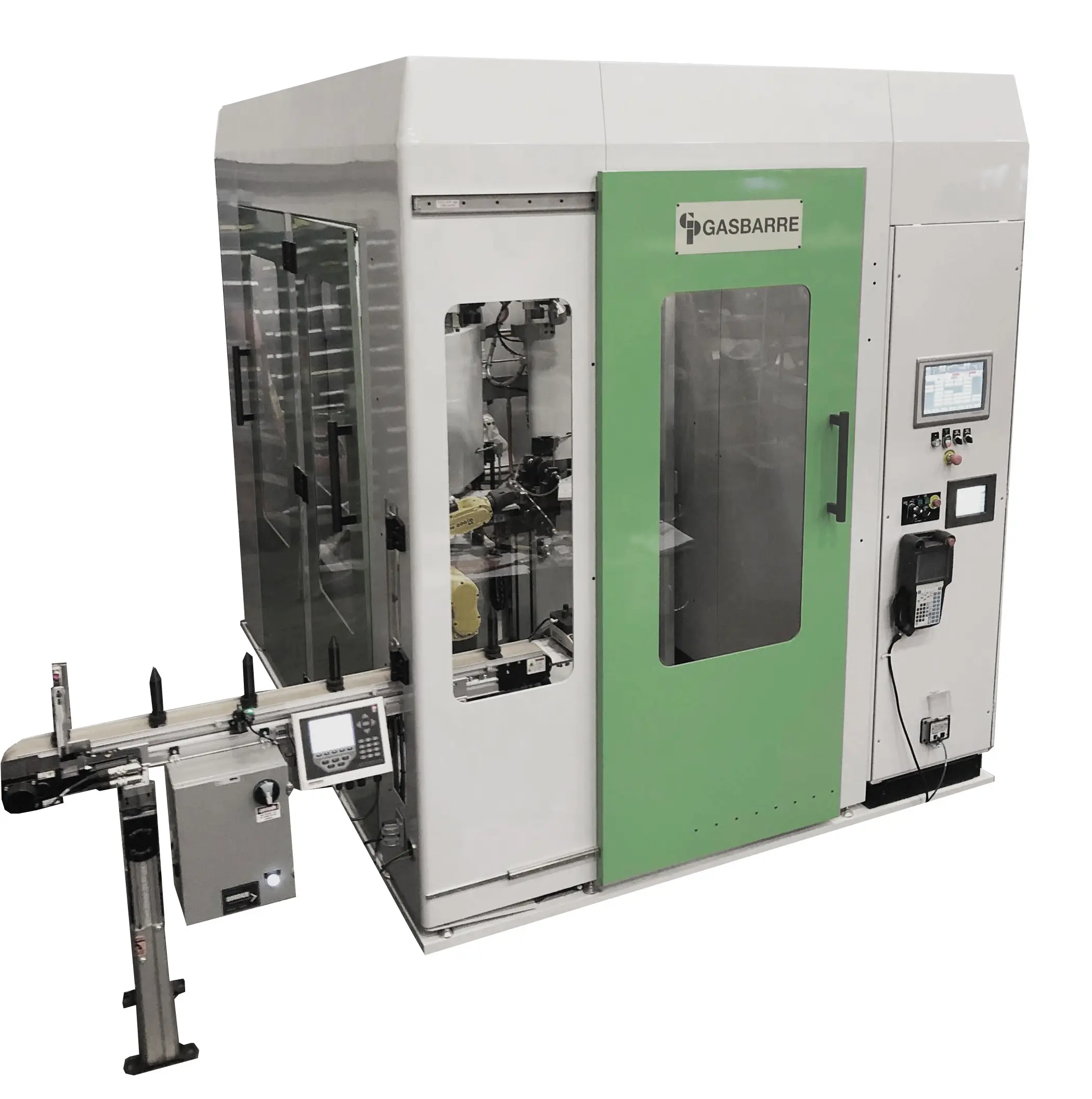 Cold Dry Bag Iso­static Presses for powder compaction. Gasbarre's SIMAC product line offers uniquely configured presses to allow for laboratory or production manufacture of uniform density components. The dry bag design simplifies powder filling, compaction, and ejec­tion and is more efficient -allowing for quick, ready to pressed parts.
SIMAC presses include a tool mounting system that allows for a wide range of parts to be produced in the same machine. Dual inner bag configuration allows simple tool changeover.
SINGLE CAVITY
SEMI OR FULLY AUTOMATIC
ADJUSTABLE DWELL
BUILT TO FIT APPLICATION
Key Features Include
Removable inner (product) tools
Manual or Semi-automatic operation
Adjustable iso-pressure
Certified pressure vessels
Bottom part removal
Part ejection elevator
PLC control with Graphical UserInterface (HMI)
Iso-pressure monitoring via electronictransducer
Adjustable iso-pressure
Fully enclosed service-ready pressure panel
Monostatic Isostatic Presses: single-cavity design suitable for R&D as well as production needs. Automation systems and in line horizontal lathes are available add-ons.
Densomatic Isostatic Presses: high speed, automatic, multi-cavity machines capable of producing a wide range of components at pressures up to 2100 BAR. Ideal for the manufacture of spark plug insulators, oxygen sensors and grinding media. In-line profile grinders and automatic loaders are available to improve production efficiency.
Email Us Now About Gasbarre SIMAC Isostatic Presses
Call Today @ 814.371.3015