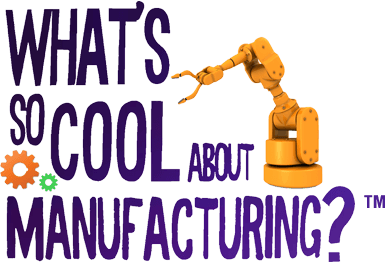 Gasbarre recently partnered with local students participating in the third annual "What's So Cool About Manufacturing?" video contest. The contest, aimed at middle school students across Pennsylvania, was created in 2013 by the Manufacturers Resource Center in Allentown, PA. The contest's objective is to change the students' perceptions about manufacturing careers which, in turn, helps to not only sustain these types of careers, but to help them thrive. Students, paired with a teacher/coach, are matched with a manufacturing facility in their area and are provided the video equipment and training needed to produce short video profiles of the company and the career opportunities they offer. 
This year, students from DuBois Central Catholic (DCC) were matched with Gasbarre Products where they learned all about the manufacturing process and how to script, record, and edit video in an attempt to answer the question, "What's So Cool About Manufacturing?" The DCC students competed against 15 other schools in Cameron, Clearfield, Elk, Jefferson, McKean, and Potter counties. The team won awards for Outstanding Educational Value and Outstanding Creativity. They were the only school in the North Central PA region to win two awards.
Gasbarre was honored to have participated in this event and congratulates the students on a job well done! You can watch the award-winning video below.