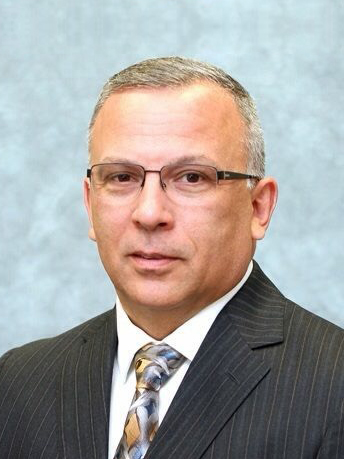 John Blauser Hired as Business Development Manager for Precision Tooling
Thursday, April 25, 2019
DuBois, Pa – Gasbarre Products, Inc. is pleased to announce the hiring of John Blauser as Business Development Manager for Gasbarre Precision Tooling. John is responsible for maximizing tooling sales as well as developing a strategic plan for the acquisition of new customers and the retention of existing customers.
John comes to Gasbarre with many years of experience in the powder metal industry, his prior role nearly 17 years alone. He is a current APMI West Penn Chapter Member and past chairman, and on both the APMI Tech Board and the APMI Conference Committee. He is also a member of the APMI Board of Directors.
According to Alex Gasbarre, CEO, "We are very excited to have John on board with Gasbarre. His experience with materials and powder compaction will provide invaluable benefits to our tooling sales and marketing efforts. John's enthusiasm and commitment to the PM industry, coupled with Gasbarre's design and tool-making capabilities, will make a huge impact on the growth of Gasbarre's Precision Tooling product line."
Please join us in welcoming John to our team!
John Blauser can be reached via email at [email protected].
About Gasbarre
Gasbarre is a full-service international OEM offering industry best equipment and services for powder compaction, thermal processing, and design and manufacturing technologies.
Gasbarre Powder Compaction Solutions is the industry leader for all things related to powder compaction presses, automation, precision tooling and ancillary powder compaction products. Gasbarre's diverse press offering includes uniaxial Mechanical, Hydraulic, Electric, and Cold Isostatic Presses. Available in capacities from 2 to 1,000 tons, for simple-to-complex multi-level components, no other company in the world offers the selection of presses and full range of accessory products that Gasbarre does. Also available are a full-line of sintering and heat treating furnaces for post-compaction needs, automation services from a highly experienced engineering team that can take your automation project from concept to reality, and precision machining and tooling components, for varying levels of applications, with manufacturing tolerances as low as 0.0001 of an inch.
###
For more information, contact:
Donna Spillane
Gasbarre Products, Inc.
814.371.3015 ext. 260
[email protected]