Contact us today if you are interested in learning more!  Send emails to Bill Gasbarre @ [email protected] or call us at 814-834-2200.  Please read on to find out more details behind the furnace!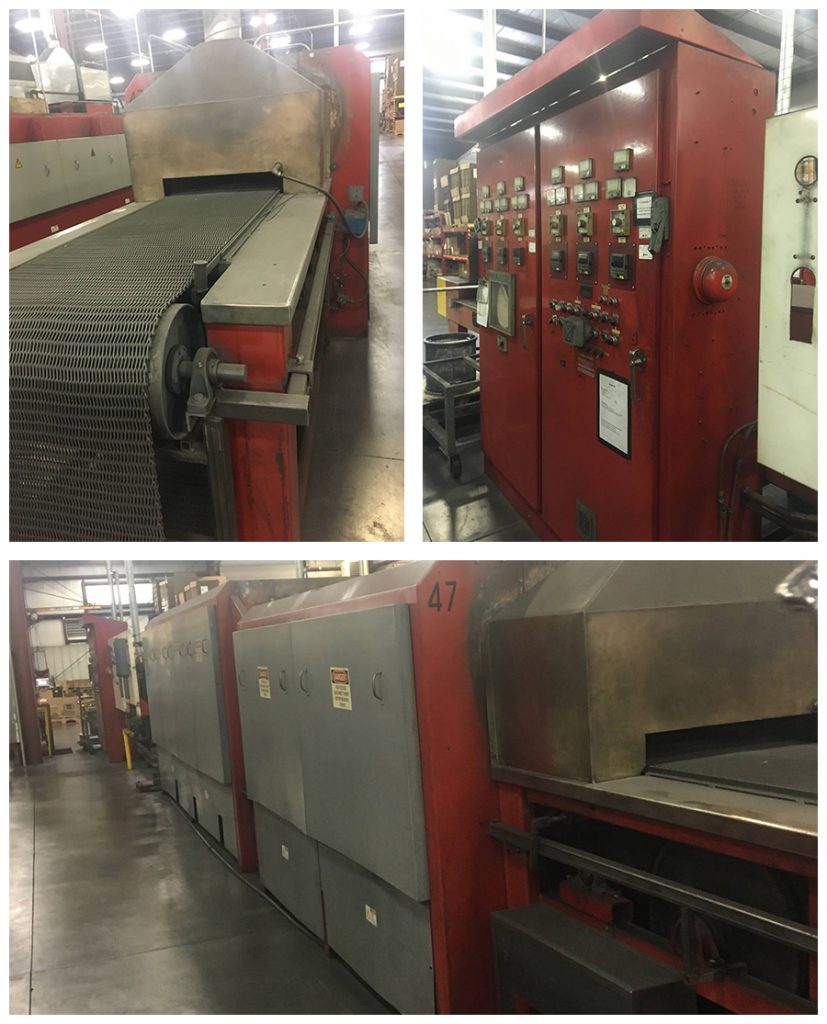 Furnace Specifications – Used As Is Sinterite 24" 6 Zone Electric Continuous Belt Furnace – $70,000
Furnace Overall Length of roughly 65 ft.
24" Belt with 5 ½" Working Height
480 Volt, 3 Phase, 60 Hz
Load Table Length of 84"
Unload Table Length of 37"
Preheat Box Length is 120" (2 Zones in the Preheat Box)
High Heat Box Length is 192" (4 Zones in the High Heat Box)
1st Cooler is 4', 2nd Cooler is 10', and the 3rd Cooler is 10'
Belt Speed up to 10 IPM
Type K Thermocouples
12 Globars in Each Zone
High Heat Muffle is 3/8" 330 Stainless Steel
Endothermic Atmosphere
Furnace Extras/Notes
Furnace converted from Endo to H/N Atmosphere- $30,000

Remove Existing Endo Components

New Front and Rear Pilots

Re-Piping and Re-Wiring Atmosphere

High Scale Hydrogen Flowmeter – $1,000
Hydrogen Burnoffs in Front and Rear – $2,750

Keep H2 from burning out and keeps heat away from operators and parts

Insulated Hood – $2,500

Keep heat away from the load table and sends it up the stack
Please give us a call if you would like to learn more about where we are going. Call (814.834.2200) or email ([email protected]) us today!