Heat Treat Mexico 2020 scheduled for March 3-5, 2020 is at the Fiesta Americana in Queretaro, Mexico. The conference will attract Maintenance Supervisors,Metallurgists and Production Engineering Staff and will provide a bridge for relevant new technology for thermal processing and how it is applied to the production environment in Mexico.

This year's conference will focus on the following topics:
Origin of CQI-9 Standard Applied to Automotive Manufacturing
Origin of NADCAP for the Aerospace Industry
Carburizing Furnace – Keeping the Process Going
Vacuum Furnace / Autoclave
Induction Heating Systems
At the end of the courses, attendees will obtain a DC-3 official job skills accreditation, valid for the STPS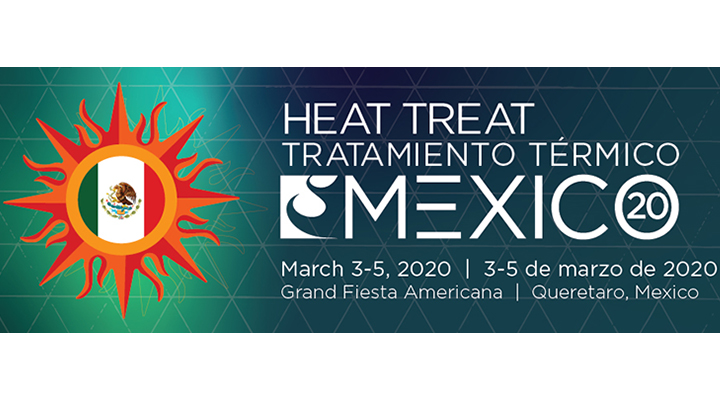 Gasbarre Thermal Processing Systems provides top quality industrial heat treating equipment, engineering, and service. With products ranging from batch furnaces to continuous belt furnaces, pusher furnaces,vacuum furnaces, humpback furnaces, and much more, we solve any application challenge with expertise and passion. Gasbarre, through our brands Sinterite,C.I. Hayes, and Gasbarre Industrial Furnace Systems (formerly J.L. Becker),delivers the equipment to make your process consistently productive and profitable.
Gasbarre provides a full line of batch and continuous thermal processing equipment. Our equipment is designed to meet strict automotive and aerospace quality requirements; we are ISO 17025 accredited, and design to meet CQI9 and AMS 2750 standards..
Products:
| | |
| --- | --- |
| Box Furnaces | Vacuum Gas Purge for Nitriding & Ferritic Nitrocarburizing |
| Car-Bottom Furnaces | Vacuum Furnaces: Batch, Continuous, and Integral Quench |
| Charge Cars | HyperCooler Accelerated Cooling System for Sinter Hardening |
| Continuous Belt Sintering Furnaces | Oil Impregnators |
| Pit Furnaces | Dryers |
| Roller Hearth | Quench Tanks |
| Steam Treating | Endo/Exo and D/A Gas Generators |
| Tempering Furnaces Tip-up Furnaces | Parts Washers Water Cooling Systems |
| | |
Unmatached Gasbarre Support
Because the first day in operation of a Gasbarre furnace is the beginning of a long-term relationship, Gasbarre provides a dedicated field service group that can troubleshoot, evaluate, upgrade, rebuild or relocate your heat treat equipment. Our parts department offers service for all of your equipment replacement part needs. Gasbarre will be there when you need us. .
Please give us a call if you would like to learn more about where we are going. Call (401.467.5200) or email ([email protected]) us today!
#HEATTREATMEXICO2020