Gasbarre Thermal Processing Systems can help with your post processing needs including but not limited to annealing, sintering, atmosphere and vacuum heat treating.
There are many types of additive manufacturing or 3D printing processes.  Most common requiring thermal processing are "Direct-Metal Laser Sintered Processing" (DMLS) and "Binder-Jet Processing" (BJP).  DMLS uses either laser, heat, or electron beam to melt and fuse the material together to form a three dimensional object.  BJP utilizes a binding liquid to join powder material together.  Common post processes include annealing, sintering, atmosphere, and vacuum heat treating.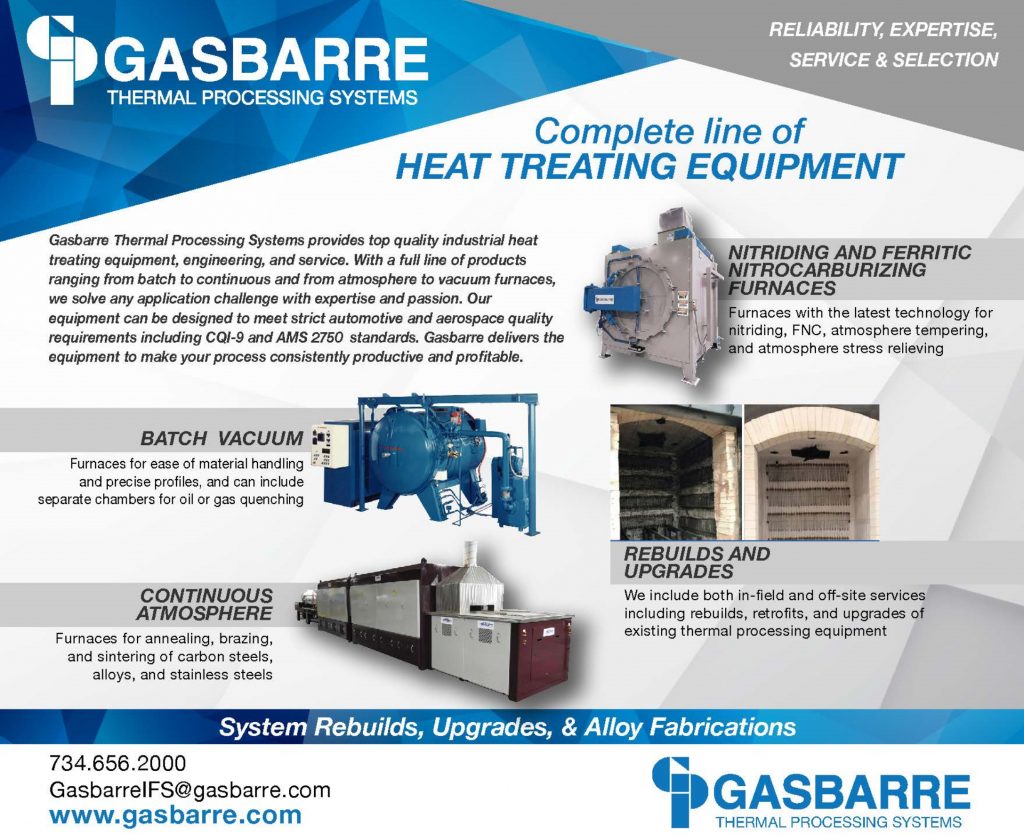 Gasbarre specializes in the design and manufacture of custom-engineered annealing furnaces specific to the thermal processing industry.
Gasbarre furnaces are:
built to rigorous standards using advanced technologies and materials
reliable, providing years of operation at process temperature extremes
configurable with features and options to meet your specific needs
backed by superior customer service and a promise that our technical staff will work with you to configure a furnace that will not only satisfy your needs, but exceed your expectations!
Our equipment is designed to meet strict automotive and aerospace quality requirements including CQI-9 and AMS 2750; we are also ISO 17025 accredited.
Please give us a call if you would like to learn more about where we are going. Call (734.656.2000) or email ( [email protected] ) us today!