Powder metallurgy (PM) has been around since the ancient Egyptians began creating iron parts over 5000 years ago, but that doesn't mean your plant needs to still run like they did back then. Today smart automation has been introduced to help boost profits and maximize efficiency.
Automation can be an intimidating process, many times requiring multiple specialized skill sets and always requiring careful attention to detail. Gasbarre can provide start-to-finish management of the project, allowing customers to focus on their core business, and backed by our commitment to 100% customer satisfaction.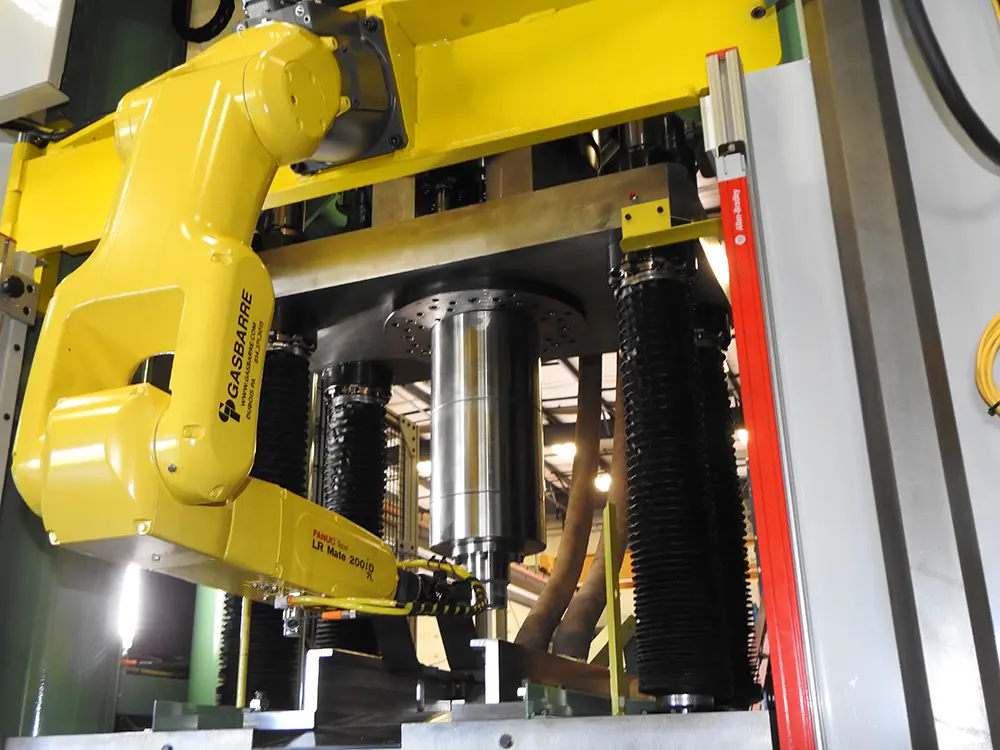 So, why is automation right for you?
IT'S A FACT!
Achieving higher throughput with relatively lower costs is the #1 differentiator between successful and unsuccessful manufacturing companies
THE CHALLENGE
Finding and retaining workers for repetitive tasks is very difficult, especially when establishing and maintaining off-shifts where throughput gains can be significant, driving up direct costs and making throughput gains unpredictable
THE SOLUTION IS AUTOMATION
Automation allows throughput increases while decreasing direct costs– doing so in a stable and predictable manner
WORRIED ABOUT THE COST OR COMPLEXITY OF AUTOMATION?
Don't! Gasbarre provides an easy-to-understand scope of work, guaranteed results,employee training, and local rapid-response service. Automation is no longer limited to large companies with expensive specialized employees.
Gasbarre Products is proud to be a Certified Fanuc Integrator, offering a full service automation program. From robotics to vision systems,conveyors to feeders,
Want to find out more? Call (814.371.3015) or email ([email protected]) us today!