Gasbarre offers a single or dual tank vacuum oil impregnator with an integrated spin system. Our system has a typical cycle time of 30 minutes but is dependent on the amount of parts under vacuum and the amount of time parts are spun to remove excess oil. These systems come standard with an all in one control panel containing a programmable logic controller, and digital display. You won't find a system that is built better than this! Call us today!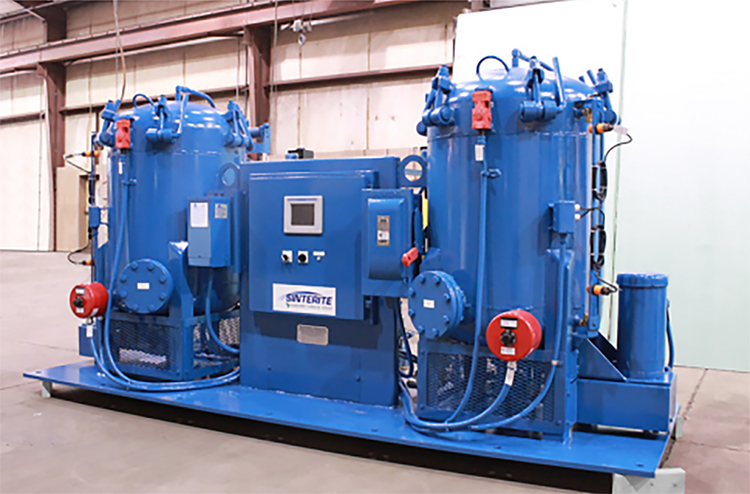 WHAT SETS GASBARRE THERMAL PROCESSING SYSTEMS APART?
The largest line of metalworking equipment available to complete your job
Full service machine shops with turnkey machining capabilities, so your fabrication stays in-house from start to finish
Large press brake and rollers which allow for greater range of bending and rolling capabilities
Utilize our in-house engineering capabilities, or supply your own fabrication prints
Large inventory of steel oh hand to complete rush jobs and breakdowns
Volume pricing on steel is passed down to you. Our savings allow competitive pricing on your custom fabrication
Large facilities provide plenty of room to house even the largest of fabrications
For more information on how Gasbarre can manufacture Oil Impregnators for your specific thermal heating requirements, please contact Bill Gasbarre at (814) 834-2200 orvia email at [email protected]. You can also visit our website at www.gasbarre.com and find us on LinkedIn (Gasbarre Products Inc.),Twitter (@gasproinc),and Facebook (Gasbarre Products Inc.).