Are you and your team members confused by the recently released CQI-9 4th Edition standards? If so, Gasbarre can help you prepare for your upcoming audit. There are a lot of changes to this edition that you need to be aware and prepared for. We have equipment and staff that help streamline the process and get you prepared.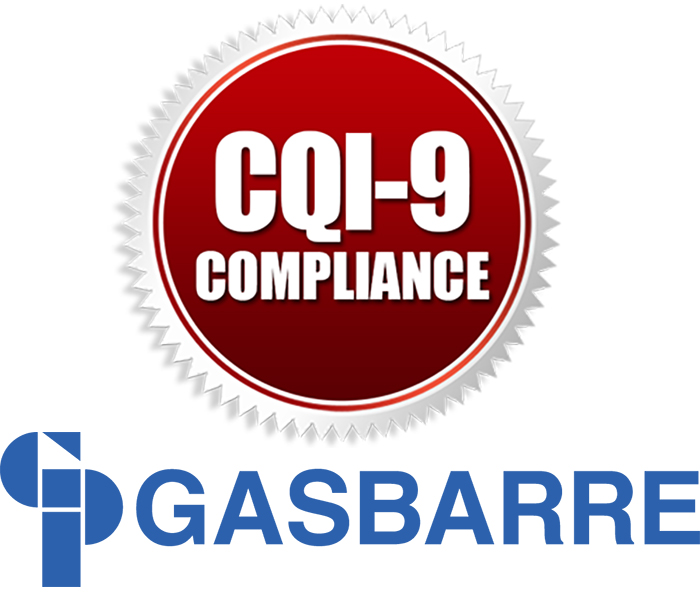 Here are a few of the items on your upcoming audit that we could help you and your team with.
Calibrated Thermocouples
ISO 17025 certified and can provide calibration services
Temperature Uniformity Surveys
System Accuracy Tests
Atmosphere Flow Meter Calibration
Controls upgrades to meet temperature and atmosphere recording requirements
All completed reported per the CQI-9 requirements
Located in St. Marys,PA, Gasbarre Thermal Processing Systems has been designing, manufacturing, and servicing a full line of industrial thermal processing equipment for over 40 years. Gasbarre's product offering includes both batch and continuous heat processing equipment and specializes in Temper, Tip Up, Mesh Belt, Nitriding, Box, Car Bottom, Pit, and Vacuum Furnaces as well as a full line of replacement parts and auxiliary equipment which consists of atmosphere generators, washers, quench tanks, and charge cars. Gasbarre continues to service and support Sinterite brand equipment and custom designs and manufactures thermal processing equipment to meet customer's specific needs.
For more information on how Gasbarre can manufacture custom-engineered heat treating equipment solutions for your specific thermal heating requirements, please contact Bill Gasbarre at (814) 834-2200 or via email at [email protected]. You can also visit our website at www.gasbarre.com and find us on LinkedIn (Gasbarre Products Inc.),Twitter (@gasproinc),and Facebook (Gasbarre Products Inc.).