Mark started with Gasbarre over five years ago as General Manager of the Sinterite & CI Hayes furnace lines. Now he is President of the two furnace lines and overseas the manufacturing of the entire Gasbarre Thermal Processing Systems product line. Mark and his team use their years of experience to advance proven technology, understand the customers'needs and design a furnace to match their process requirements, a core aspect of Gasbarre values.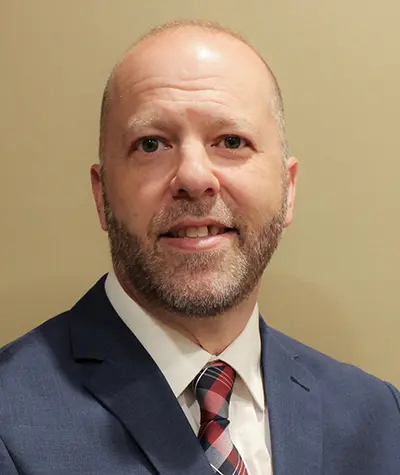 Mark started his career with a 16-year stint at a major powder metal parts manufacturer in various production positions,Metallurgical Technician, and Product Engineer. He advanced his career by moving onto a mid-sized PM plant as Engineering/Production Manager prior to being promoted to President/GM. In this role he had complete P&L responsibility including budgeting, forecasting and capital/personnel planning. He spent 8 years gaining leadership and management skills, an experience Mark values today. Mark made his last advancement prior to joining Gasbarre by returning to the previous major PM parts manufacturer as Operations & Plant Manager overseeing all aspects of the multi-national 24/7 operation. All of these roles are key to ensuring that Mark fully understands what the customer is looking for when they purchase a furnace from Gasbarre.
Mark completed degrees in Materials Engineering and Business Management from Penn State University while establishing his career as a technical industry leader. Mark sits on the Metal Powder Industries Federation Program Committee and serves as a PM Part Design Excellence Award judge. He has written several publications on processing in continuous furnaces, provides input in the Center for Powder Metal Technology and provides guidance to local educational institutions.
A key strength that sets Gasbarre apart from other equipment manufacturers is the leadership that people like Patrick brings to our team. That is how we ensure a 360° view of our customers' needs.
Contact Mark: [email protected] or 814-834-2200 ext. 326
At Gasbarre, we have a culture in which our people, systems, and services work together to benefit our customers. We provide a diverse offering through our Powder Compaction Solutions, Thermal Process Systems, and Design & Manufacturing Technologies groups – a variety of products which in turn provides our employees with the room to grow their skills, experience, and career.