Josh started with Gasbarre over five years ago as a Sales Engineer focused primarily on the Sinterite furnace line for the Pennsylvania Region. Now he is Manufacturing Manager of the entire Gasbarre Thermal Processing Systems product line. Josh and the Gasbarre teams use their many years of experience to drive product quality, improve manufacturing efficiencies with continuous improvement techniques and advance proven technology, understand the customers' needs and manufacture a furnace to match their process requirements, a core aspect of Gasbarre values.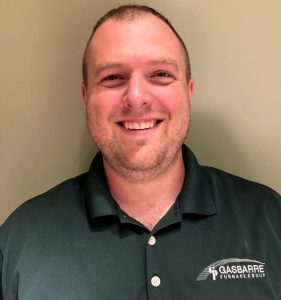 Josh started his career with a 4-year stint at a major powder metal parts manufacturer in various production positions, Training Coordinator, and Site Continuous Improvement Leader. As the Continuous Improvement Leader, Josh worked to involve everyone in the pursuit of beneficial change by implementing the train-the-trainer approach and rapid, sustained implementation through learn-by-doing methods. These efforts, along with assuring that predicted improvements were implemented, measured, driven to closure and crossed to operating results were instrumental to Josh's success. This experience is a reason that Josh fully understands what the customer is looking for when they purchase a furnace from Gasbarre.
Josh completed degrees in Applied Mathematics and Mathematics Education from the University of Pittsburgh. He also serves the Powder Metallurgy Industry as the President of the APMI-West Penn Chapter.
A key strength that sets Gasbarre apart from other equipment manufacturers is the leadership that people like Josh brings to our team. That is how we ensure a 360° view of our customers' needs.
At Gasbarre, we have a culture in which our people, systems, and services work together to benefit our customers. We provide a diverse offering through our Powder Compaction Solutions, Thermal Process Systems, and Design & Manufacturing Technologies groups – a variety of products which in turn provides our employees with the room to grow their skills, experience, and career.