Recently Gasbarre was awarded a contract with Sealed Air Corporation (Charlotte, NC) to assist with COVID 19 vaccination distribution applications. Distribution of COVID 19 vaccinations presents logistical challenges that Sealed Air Corporation, a manufacturer of critical application packaging with 95 Manufacturing facilities and over 16,000 employees, has helped vaccine manufacturers overcome. With a strict deadline to hit, Gasbarre managed through COVID-related supply chain and labor disruptions to deliver the press to Sealed Air's Albuquerque, NM facility two weeks early, just before Christmas.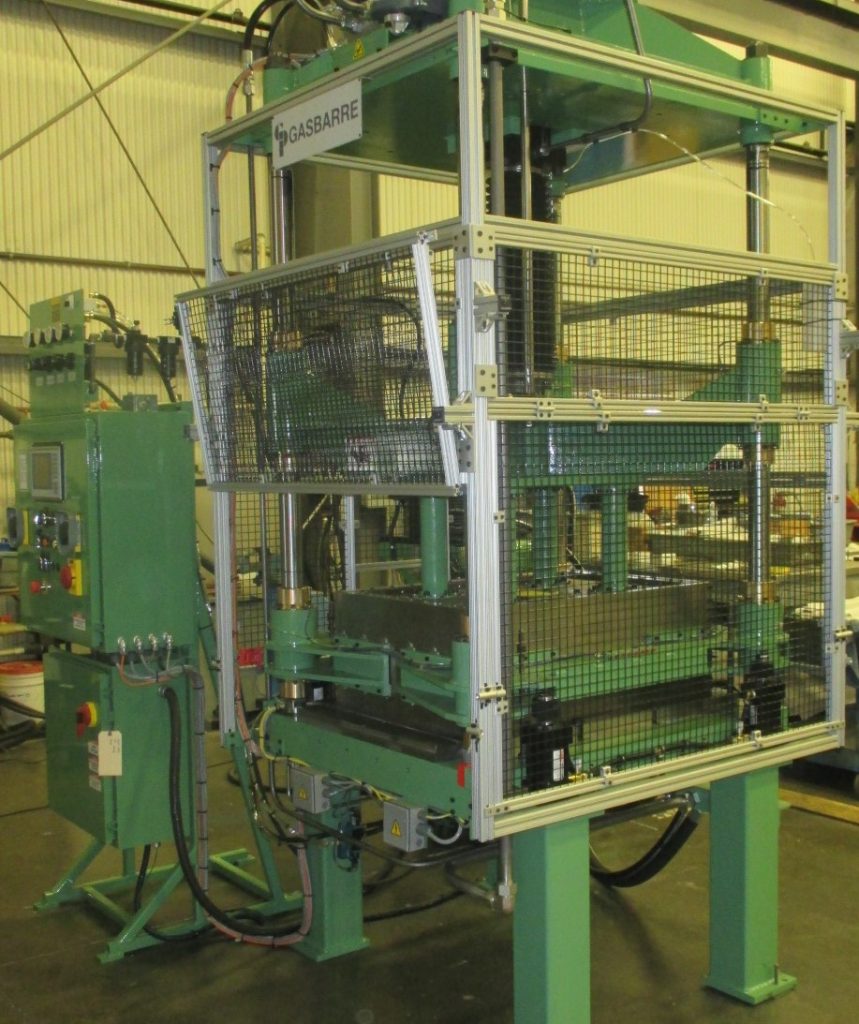 Sealed Air was ecstatic, as were their customers. A top Sealed Air manager sent this kind message – "We want to thank you and your team for working with us to get this completed as quickly as you have. The pressure for supplying the vaccine shippers is extreme. Please share with your people how much we appreciate their hard work. Please let them know that they are now considered front line hero's in the battle for winning Covid 19!"
Gasbarre is honored to be chosen for this job and we take pride in everything we build. Founded in 1973, Gasbarre has earned a worldwide reputation as a full-service international OEM offering industry best equipment and services for all applications related to powder compaction and thermal processing. No matter what your challenge is, we can supply the best technically engineered solution for your specific needs! At Gasbarre we pride ourselves on our abilities to interpret a project, design a solution, and deliver a product that exceeds our customer's expectations.
Why Choose Gasbarre?
Service
When manufacturers select Gasbarre, service comes first. It is the mission of all of our members to ensure that our customers installed equipment is producing product effectively and efficiently. Gasbarre's commitment to service has been a driving factor of our success.
Expertise
Gasbarre's expertise in design, engineering, machining, fabrication, and assembly has been earned over nearly 50 years in business. Our engineers, technicians, and assemblers have extensive experience in mechanical, electrical, and hydraulic applications, providing the breadth and depth of experience to support most any requirement.
Part of Your Business
The key to our success is based on listening to our customers' needs and finding solutions to those needs. Most importantly, we continue to work closely with each customer after the sale to ensure all of their needs are met. Gasbarre becomes an extension of our customers' business, a part of their success
Core Competencies
We custom design machinery, machine and fabricate, and assemble. Our engineering staff is equipped with the latest software technology, including 3D modeling. We consistently maintain and upgrade our fabrication, machining, and assembly equipment to ensure that we produce quality, cost effect components and assemblies.
Please give us a call if you would like to learn more about where we are going. Call (814.371.3015) or email ([email protected]) us today!