The Metal Powder Industries Federation's (MPIF) Awards Committee has announced the recipients of the 2023 MPIF Distinguished Service to Powder Metallurgy (PM) Award that recognizes individuals who have actively served the North American PM industry for at least 25 years and, in the minds of their peers, deserve special recognition.
Over 70 nominated individuals were on the ballot for review by the past 10 years of Distinguished Service Award recipients, as well as the MPIF Board of Governors and Boards of Directors of the MPIF trade associations.
Mark Saline, President-Gasbarre Thermal Processing Systems, will be honored to receive his award during PowderMet 2023 in Las Vegas. Mark has been well established in the Powder Metallurgy industry for many years. His PM involvement includes teaching students at the PM Sintering Seminar, sitting on the MPIF Program Committee, judging the PM Design Excellence Awards, he has written several publications on processing in continuous furnaces, and he provides input in organizations such as the Center for Powder Metal Technology, Powder Metal Equipment Association, and the Association for Metal Additive Manufacturing. Mark will also serve at the Conference Technical Chair-Person for PowderMet 2024 in Pittsburgh, PA!
Mark started with Gasbarre eight years ago as General Manager of the Sinterite & CI Hayes furnace lines. Now he is President of the three furnace lines and overseas the operations of the entire Gasbarre Thermal Processing Systems product line. Mark and his team use their years of experience to advance proven technology, understand the customers' needs and design a furnace to match their process requirements, a core aspect of Gasbarre values.
Mark started his career with a 16-year stint at a major powder metal parts manufacturer in various production positions, Metallurgical Technician, and Product Engineer. He advanced his career by moving onto a mid-sized PM plant as Engineering/Production Manager prior to being promoted to President/GM. In this role he had complete P&L responsibility including budgeting, forecasting and capital/personnel planning. He spent 8 years gaining leadership and management skills, an experience Mark values today. Mark made his last advancement prior to joining Gasbarre by returning to the previous major PM parts manufacturer as Operations & Plant Manager overseeing all aspects of the multi-national 24/7 operation. All of these roles are key to ensuring that Mark fully understands what the customer is looking for when they purchase a furnace from Gasbarre.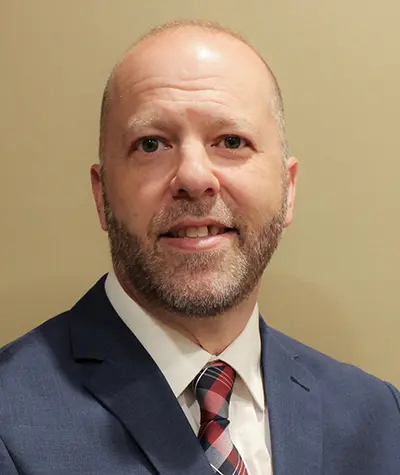 Why Choose Gasbarre?
Service
When manufacturers select Gasbarre, service comes first. It is the mission of all of our members to ensure that our customers installed equipment is producing product effectively and efficiently. Gasbarre's commitment to service has been a driving factor of our success.
Expertise
Gasbarre's expertise in design, engineering, machining, fabrication, and assembly has been earned over nearly 50 years in business. Our engineers, technicians, and assemblers have extensive experience in mechanical, electrical, and hydraulic applications, providing the breadth and depth of experience to support most any requirement.
Part of Your Business
The key to our success is based on listening to our customers' needs and finding solutions to those needs. Most importantly, we continue to work closely with each customer after the sale to ensure all of their needs are met. Gasbarre becomes an extension of our customers' business, a part of their success
Core Competencies
We custom design machinery, machine and fabricate, and assemble. Our engineering staff is equipped with the latest software technology, including 3D modeling. We consistently maintain and upgrade our fabrication, machining, and assembly equipment to ensure that we produce quality, cost effect components and assemblies.
Please give us a call if you would like to learn more about where we are going. Call (814.371.3015) or email ([email protected]) us today!