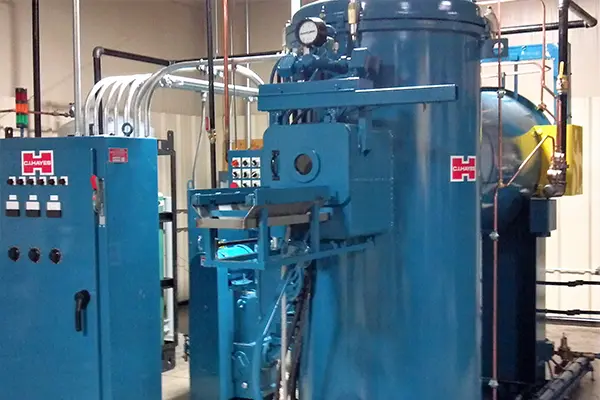 Batch Vacuum

Filling the need for light production, tool room, research and development applications, the C.I. Hayes "VCQ-ME" Small Batch Vacuum Furnace is ideal.
This furnace offers great flexibility, having the ability to heat treat low, medium and high carbon steels, alloy steels, tool steels and stainless steel materials. It consists of a high temperature heat chamber with integrated sealed oil quench chamber that does not require a pit. Programmable controls provide tailored thermal profiles including three modes of cooling – oil quench, gas cooling (above oil) and vacuum cooling. The "VCQ-ME" Small Batch Vacuum Furnace can be supplied with an automatic or manual work transfer system.
Processes performed in this furnace are many, including annealing, brazing, carburizing, carbonitriding, hardening and sintering.
Metallurgical Processes
Carbonitriding
Carburizing
Hardening
Quenching
Sintering
Email Us Now About Gasbarre Tool Room / Small Batch Vacuum Furnaces
Call Today @ 401.467.5200