Investigating a new capital purchase can be an overwhelming task, especially if you are looking to update your process to conform to ever-changing regulations, rigorous customer specifications, environmental considerations and increasing labor and utility costs.
Gasbarre is the perfect place to start!
Why?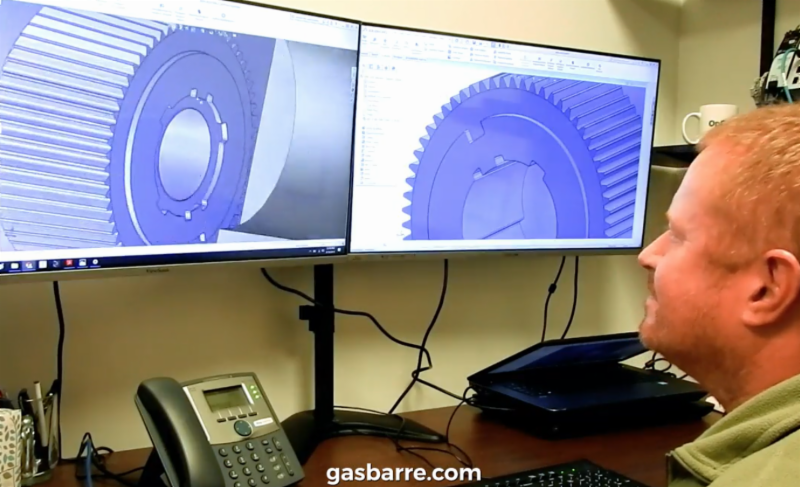 Our strategy is to have a 360° view of our customers in order to provide the best service possible. From sales and applications engineering, to equipment design, manufacturing, commissioning and never ending support, our team of engineers, metallurgists, operations specialists and technicians understand your process from all angles. Our technical capability and commitment to service ensures success today and into the future.
Whether you are looking for a press or a furnace, our diverse product line has your application covered. You will not be pushed into one direction or another because we offer them all. The goal of Gasbarre is to select the best piece of equipment for YOUR process.
Strategically Gasbarre has a specific platform for each type of product, but where we go from there makes us different from our rivals. We listen to our customers and what they need out of the equipment but also how it is incorporated into their entire process. So, we will mold the established design around the customer's specific requirements, resulting in a reliable piece of equipment updated to meet the entire vision of their process.
Finally, we ask A LOT of questions. We need to understand as much about you as you do about us! With the information that you provide to our team, we can model the press or furnace that best suits your entire process including the integration of data collection, inspection and automation. We will present our findings to you with the proposal so you can rest easy with confidence that Gasbarre was the right choice!
Start your process with Gasbarre today! Call us at (814) 834-2200 or via email at [email protected].