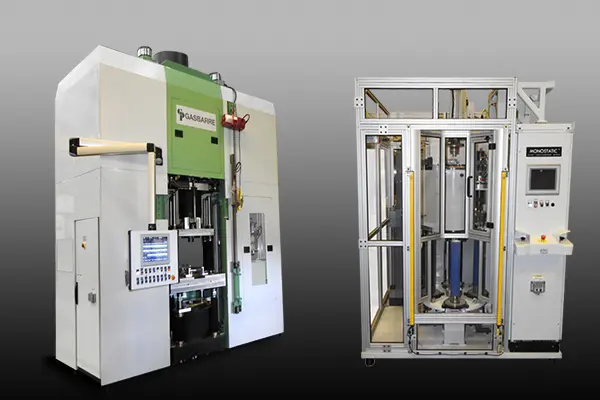 The rigorous demands of powder compaction require the right product. Gasbarre offers a complete line of compaction presses and tooling for use in powder compaction applications.
View Gasbarre's Press Overview
Uniaxial Press Solutions
We manufacture uniaxial presses with the following base technologies:
Isostatic Press Solutions
Gasbarre's SIMAC line is a world leader in dry bag cold isostatic presses. Because your equipment should fit your application, Gasbarre offers a complete array of standard equipment with the flexibility to be customized to your application.
Furnace
Gasbarre offers a full-line of sintering and heat treat furnace equipment for post-compaction needs.
Tooling
No press is complete without the right tooling. Gasbarre offers precision tooling for all of its products, with design support for the toughest applications.