What is Enameling?
Enameling is the bonding (fusion), at high temperature, of two materials, one usually a metal and one a ceramic in the form of a coating (i.e. surface layer). The process involves firing (heating) to a temperature typically between 1440-1560ºF (780-850ºC).*
Gasbarre specializes in the design and manufacture of custom-engineered enameling furnaces specific to the thermal processing industry.
Gasbarre furnaces are:
built to rigorous standards using advanced technologies and materials
reliable, providing years of operation at process temperature extremes
configurable with features and options to meet your specific needs
backed by superior customer service and a promise that our technical staff will work with you to configure an enameling furnace that will not only satisfy your needs, but exceed your expectations!
Gasbarre's complete line of Enameling Furnaces is listed below.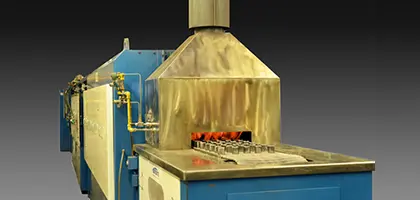 Continuous Mesh Belt
Gasbarre is a leading manufacturer of Continuous Mesh Belt Furnaces, and will custom-design to your particular specifications.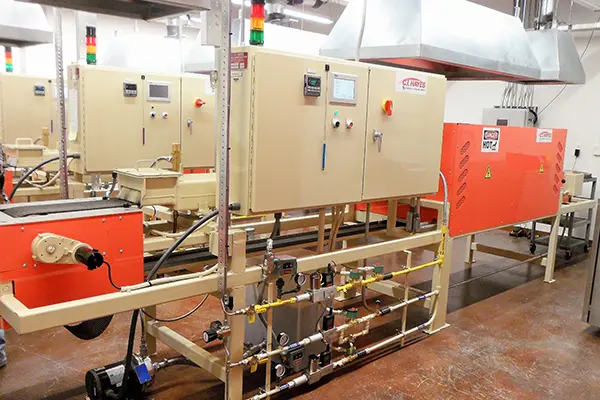 Solitaire Conveyor Belt
This C.I. Hayes furnace is known for its compact design and for its popularity for brazing and bright annealing of jewelry pieces.
*Source: Daniel H. Herring, "The Heat Treat Doctor." The HERRING GROUP, Inc.