What is Quenching?
Quenching is the rapid cooling of a material from an elevated temperature. It is generally intended to form martensite in steel. The minimum cooling rate to avoid the non-martensitic transformation of products is known as the critical cooling rate.
Other common names and related subjects are: direct quenching, hot quenching, interrupted quenching, gas quenching, pressure quenching, selective quenching, spray quenching, and time quenching.*
Gasbarre specializes in the design and manufacture of custom-engineered quenching furnaces specific to the thermal processing industry.
Gasbarre furnaces are:
built to rigorous standards using advanced technologies and materials
reliable, providing years of operation at process temperature extremes
configurable with features and options to meet your specific needs
backed by superior customer service and a promise that our technical staff will work with you to configure a quenching furnace that will not only satisfy your needs, but exceed your expectations!
Gasbarre's complete line of Quenching Furnaces is listed below.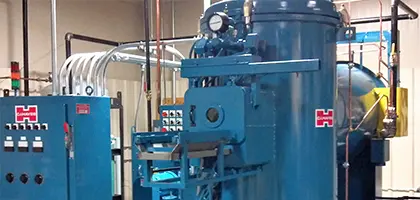 Tool Room / Small Batch Vacuum
The C.I. Hayes "VCQ-ME" Small Batch Vacuum Furnace is ideal for light production, tool room, and research and development applications.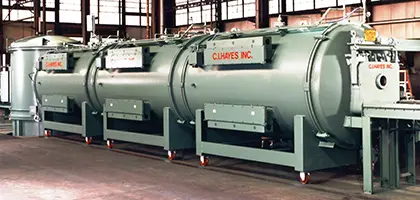 Vacuum Carburizing

The CI Hayes VBQ Vacuum Furnace is part of the modular furnace family designed for heat treating and/or carburizing applications.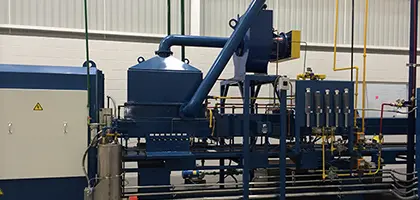 HyperCooler
Sinterite offers this exclusively-manufactured Sinter-Hardening and Rapid Cooling System.
*Source: Daniel H. Herring, "The Heat Treat Doctor." The HERRING GROUP, Inc.